We believe there is power in knowledge.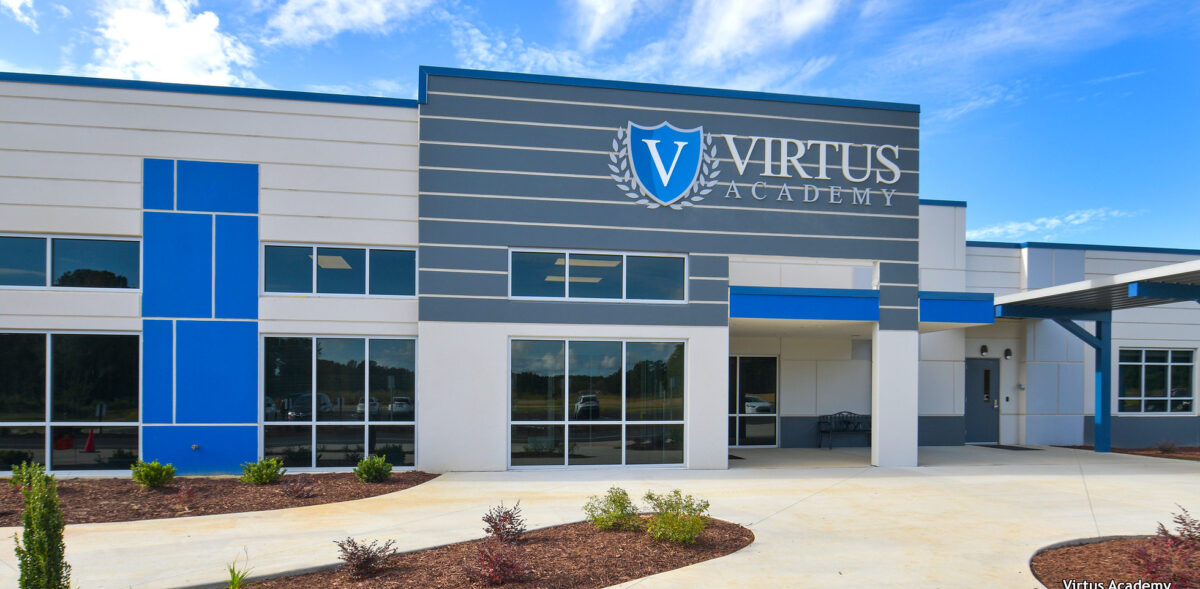 Founded in 2018 and authorized by the Charter Institute at Erskine, Virtus Academy is a free, K–12 Public Charter School serving the young minds of Florence and Darlington Counties. We jubilantly opened our doors to grades K–5; currently, we serve students in grades K–8 and will grow our enrollment annually until we achieve full K–12 status in 2025.
Rooted in our commitment to powering the future of every student who passes through the doors of our specialized learning community, Virtus Academy was built to provide area families with an alternative to traditional public schools with smaller class sizes and a Project-Based Learning Curriculum.
Our school culture thrives with optimism and new opportunities to consistently improve how our students learn and how we motivate them to achieve at or beyond their highest potential.
We are Virtus.
Mission
To power student potential through project-based learning, leadership development, community service, and the spirited pursuit of Excellence.